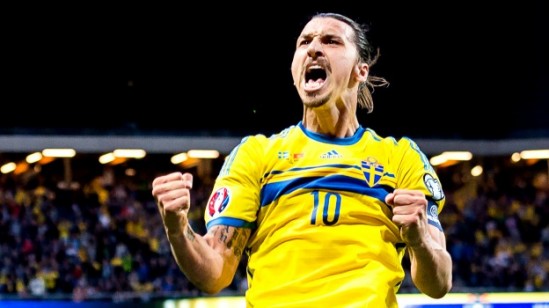 Tekst Sasa Ibrulj
After five days in Paris I have to admit Bordeaux looked like a holiday resort. Compared to Paris, everything is much more relaxed and it just makes you feel better. It is a fantastic place, the place to be in France, especially if you are in to food. I think those small sideway streets have more restaurants than the whole Oslo centre.
What I did not expect in Bordeaux was to have fun at the stadium. It was never meant to be a classic, that Austria vs Hungary match, or as we've called it – K und K derby. But, Hungary was tactically brilliant and – at least for a brief second – I thought there was a proper reason they prevented Norway from being here. That was just a split second, of course. Norway should be here, mind this fantastic half an hour by Hungarians.
A second day in Bordeaux, the first one without matches, was the first time I've had a chance to meet some French people. But I did not. The bar where I sat and watched France game was proper local bar, with people there obviously being regulars – they were all kissing cheeks whenever someone new would step in. I wasn't the only outsider paying 6 euros for a beer; there was this American couple. They actually did not look like a genuine couple; it more sounded like they've just met. Anyways, He was pretending He understands the rules «of this lovely European game» – feel free to imitate the accent – while She was completely uninterested in His random «oh, that was some good defending» and «what a brilliant save» comments.
Bordeaux has been wonderful, but it is time to move on. While I am writing this, I am already in Lyon. It's not like media center is packed – it's England-Wales in Lens that everyone is watching, while I am at the classic, Ukraina playing Northern Ireland. However, if there is one match that I am really looking forward this week than it's Italy – Sweden. Unfortunately, I will not be in Toulouse, but this is one of rare matches that you just can't afford not to see at this Euro.
What Antonio Conte did to Wilmots on Monday was probably my best memory from this tournament so far. The coach with no team, as Raphael Honigstein perfectly described the situation with Italy in his tweet (calling Belgium team without a coach as well), simply destroyed Belgium with his tactical setup. We did know that Wilmots is not just out of Conte's league but one of the worst coaches at this tournament, but still – this was fantastic work from future Chelsea manager.
He moved Canderva and Darmian so deep and wide that they were almost in line with Eder and Pelle. What's more, they were so wide that at some point I was sure one of them is running behind advertising panels! He kept Belgian full backs out of the game, forcing the Devils to try through the middle, directly steering them in to the wall he made in front of Buffon. The lack of talent in the midfield was compensated with Bonucci, who is probably one of the best centerbacks on the ball in the world this moment.
But, that is water under the bridge now – the reason why you should enjoy the Sweden match is the fact that Conte is going to change something for this match and he will change it big. Italian base camp in Montpellier has been turned into a proper fortress – Conte hide his training sessions behind huge panels and blocked the view to literally everyone. This week even the usual 15 minutes sessions that journalists have just so they could have some video footage were closed in Italian camp. No one has an access; no one knows what is Conte up to.
The fact that Erik Hamren is one of those sterile coaches that sticks to this one plan that he has will definitely help him. For last seven years Hamren's Sweden has turned in to this copy/paste team, where every match looks like an exact copy of the previous one. They deploy 4-4-2 system, something every Swedish coach just adores. Which is ok. But, they also tend to rely on Zlatan Ibrahimović that much that they developed a proper addiction to him. The positive thing is that when Zlatan turns up, Sweden is fine. The negative? Well, you know.
The question here however is not if Zlatan will turn up – he often does, at least to some point – but what has Conte prepared for him. What has he cooked behind that wall? The word in the press box is that he'll leave Darmian out and replace him with De Sciglio or even Florenzi. That would not change things a lot, but introducing Thiago Motta instead of De Rossi would. As I said, Sweden is sterile and when not having Zlatan as the last-pass option, they often do not know what to do with the ball. Essentially, that is what Conte did to Belgium – neutralised their best sides, gave them the ball (Belgium had 54% of the possession) and left them with no good options.
Swedish sterility could actually be a sign for Conte to be a bit more withdrawn; not in terms of being more cautious, but to give Hamren a fake sense of control. There is where Motta would have a key role, connecting the dots in the middle with his fresh legs. However, one thing here is important – if Italy wins the group, there is a big chance they would play Spain or Croatia in the last 16. Do they really want that? I know, I know, this sounds like another stupid theory, but would you prefer to play a runner-up from that group or wait a winner of group F?
We did worried a bit, but Italy always delivers some kind of fun, at least.