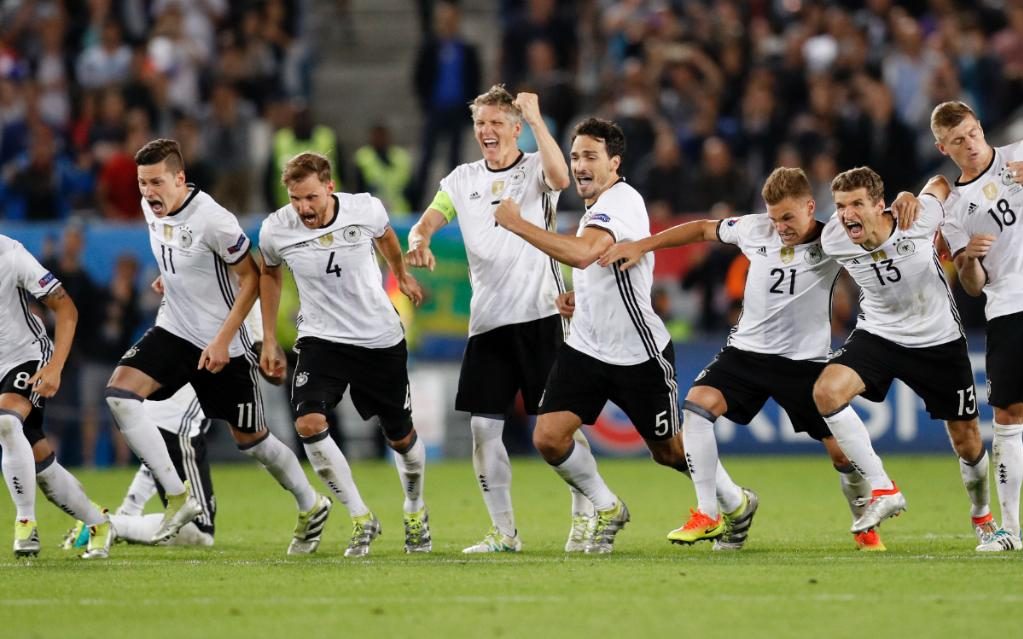 Tekst Saša Ibrulj
Did we expect too much from Germany and Italy? I mean, we always knew this was going to be a tactical battle, the event with 22 chess pieces in the hands of Antonio Conte and Joachim Löw. And if they have tactically perfect match – this was near to that – then it was always destined to go look like it looked like last night in Bordeaux.
Those players on the pitch looked like machines, drones with the remote controller being in the hands of their coaches. They did their job perfectly and there was no place for individualism or for improvisation, something that would create an advantage for one of the teams. Löw surprised with his setup; he was obviously impressed with what Conte did this year and he decided to adjust his team to this.
We wrote about that in our Euro 2016 preview; Germany have tried a couple of different systems in the last two years, but probably the worst was the one with three at the back. However, Löw (correctly) assessed that this is the system that would neutralise Italian and he opted for it. On the other side, Conte was always on the course of stopping Germans before doing anything up front, so – again – we had two teams canceling each other.
So, can you really name this a bad match? Boring match? Almost everything was working perfectly fine for both coaches; the problem is that both had their mind on defending first. But, was this ever different in the major tournaments?
However, after last night we have the old question popping up all over social media again. A valid and legitimate question for UEFA/FIFA – do we really need extra time? Since the end of the Golden goal, just 19 out of 55 matches that went to extra times – including this one – ended before the penalties. At this tournament we´ve seen four dull extra times and only Portugal – with more luck than skill – scored a goal in the finishing stages of the match with Croatia.
Whatever happens in the regular time, both teams are aware of the risk in the extra time and not many are willing to take it. Yes, the Germans had a couple of chances last night, Croatia attacked extra time, but that is what at the end returned to them as a boomerang. Is there any coach, player or a football fan that would opt for attacking in the extra time and losing than sit back and wait for the penalties?
Even those extra times that are decided before the penalties are usually equally dull, but with one of the team scoring after a mistake or by luck. Of course, there are always exceptions, but aren´t they there just to prove the rule? FIFA and UEFA should reconsider scrapping the extra time and moving straight to the penalties because this is what we all want to see – the thriller like we´ve seen last night, not a half an hour of two teams scared of their own shadow.