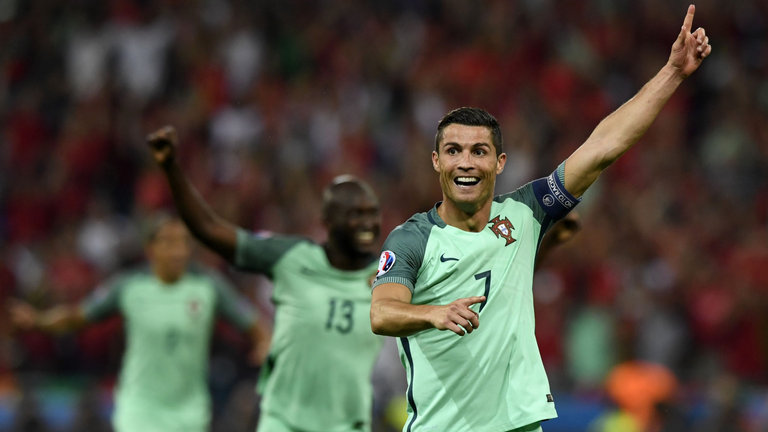 Tekst Saša Ibrulj
When you get in to the journalism school – or at least start working with some older and more experienced colleagues – one of the first things they´ll tell you is to avoid repeating. Nobody wants to read the same things over and over again; people simply get bored.

But, does Fernando Santos care about that? Clearly not, my friends, clearly not. He keeps copying his plan, with minor changes, from match to match, forcing us to write the same things. Neutralising the opposition, sitting deep, having patience, waiting for the chance, breaks, set pieces, boring, boring…

It's not that Portugal is linear as it sounds, it really isn't. Look at their starting eleven against Iceland, look at their gameplan against Iceland and you'll see many differences compared to the Wales match. He changed five starters, the whole concept looks different, but it is so similar to what we've seen in «the important games» – Croatia and Poland – that it frustrates. It's like Santos sat after three group stage matches and thought «Hm, I obviously don't have a team to outplay anyone, I have a shaky defence when under pressure, so I will just kill the game and wait for the final».

However, there was a huge difference in this win over Wales compared with other matches. This time Cristiano Ronaldo used his chances. It would unfair to say he finally showed up; he was a huge presence against Croatia and Poland in different kind of way, but there he simply failed to score when he had chance.

I wrote that couple of times in this blog – many others probably did the same – and Fernando Santos repeated my exact words couple of days ago. It's better to be ugly in France than look beautiful back home. Portugal once again did not look nice, they focused on neutralising the opponent and waited for their chance to kill the game from a set piece or a break. That happened earlier than in last two matches, Ronaldo rose to the occasion and we have Greek Portugal in the final.

Wales? They did what they do the best, fought until the last minute, but that was just not enough. Even if their only imaginative player Aaron Ramsey was there, I doubt things would look much different. They are not used to playing opponents leaving them possession; Portugal gave them the ball, but they were reduced to passing in their defensive third. Chester and Williams combined 151 pass; if you add Collins and Hennessey Welsh defensive line had 47% of all their passes. Portugal simply closed the space for counterattacks, neutralised Bale and that was game over. They could have react better for that first goal, but credit to Ronaldo, who jumped for almost a meter to send his team in to the final.

Now the question is to meet who? France played a very good match against Iceland, but let's be honest here – as much as we all like Iceland, they were terrible in the first half. The other very important thing is the fact that everything clicked for France, but they've also scored from basically every chance they've created. Four out of five shots on target in the first half ended up on the scoreboard. Can all this be a crooked picture of what France actually can play?

Joachim Löw showed that he can be very pragmatic at the last major tournament and won the world title, while he proved the same point against Italy last week. So expect him to do some changes – not just because he is forced to them because of injuries and suspensions – and adjust his game to the hosts. What I am trying to say here is – do not expect a spectacle of beautiful football tonight. Both teams are aware of how big the stake is, both coaches are aware that not a single coach at this tournament took the risk and I doubt Deschamps or Löw would try to play a hero.